The HOST Cocktail Shaker is designed to extract and combine all core components of a well balanced drink: spirit, citrus, sugars, bitters and water.  The mission of this project was to respect the art of cocktail tradition, while leveraging modern materials to bring professional level bartending to the home of every enthusiast.
Project Definition // Ideation // Prototyping + Testing // DFMA // Manufacturing // Video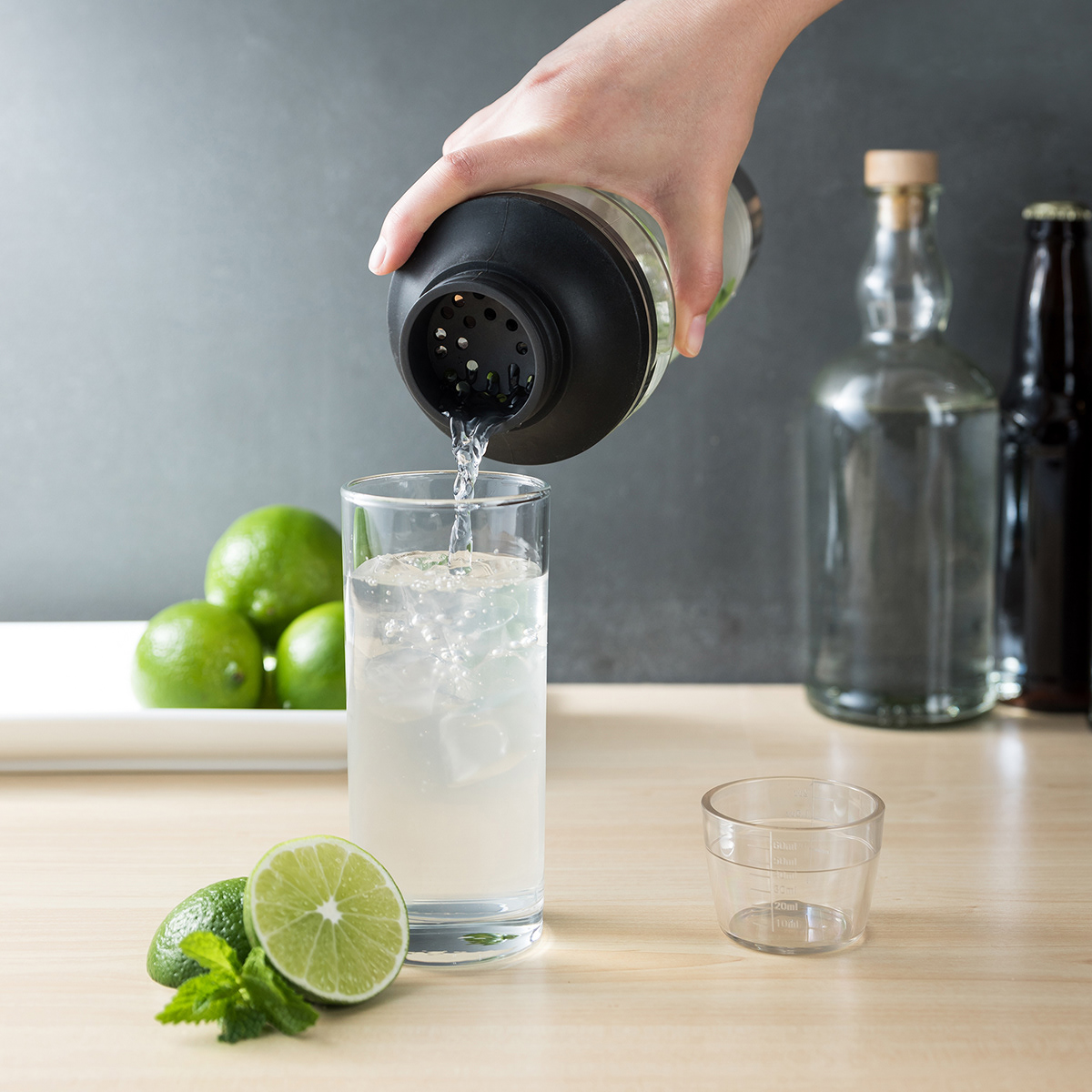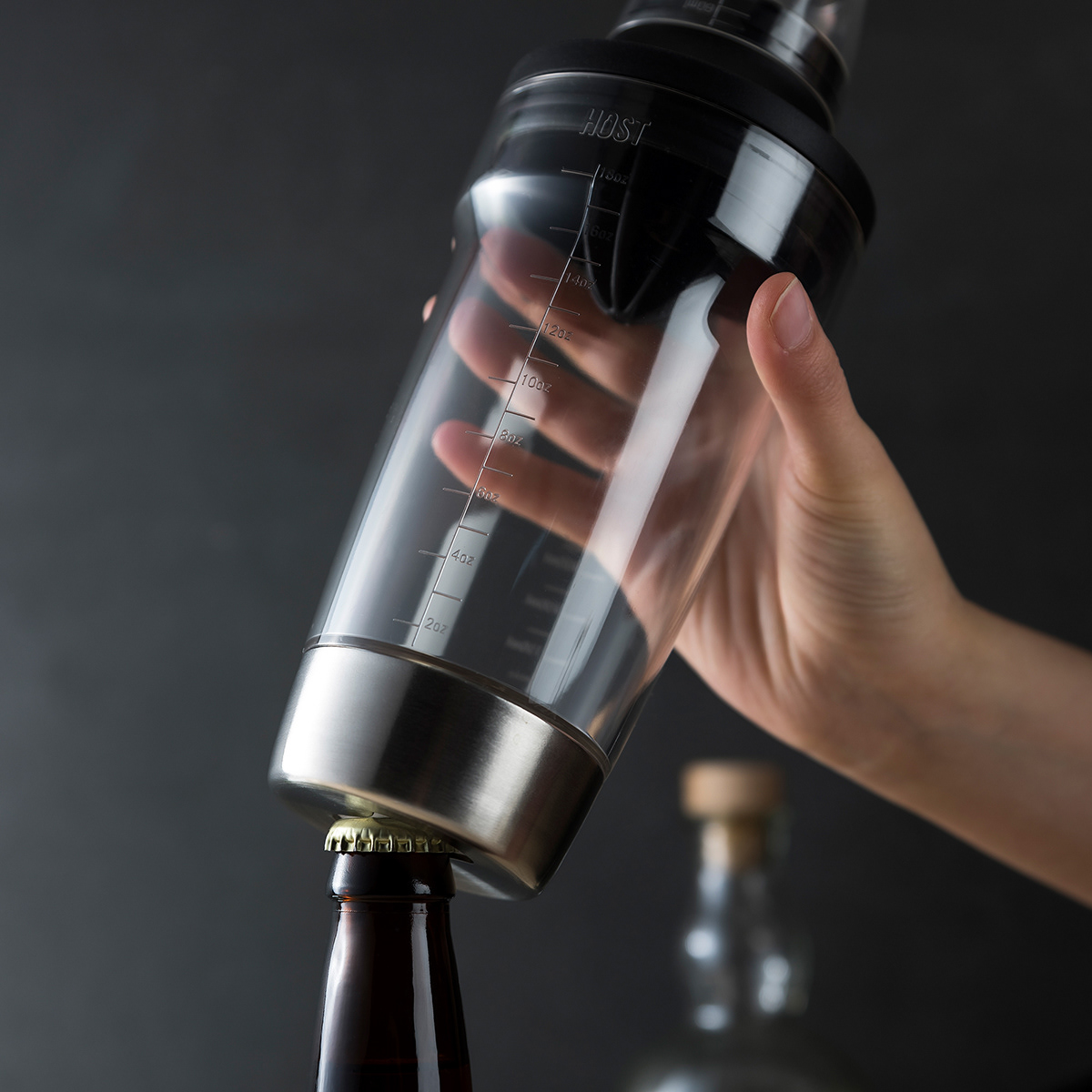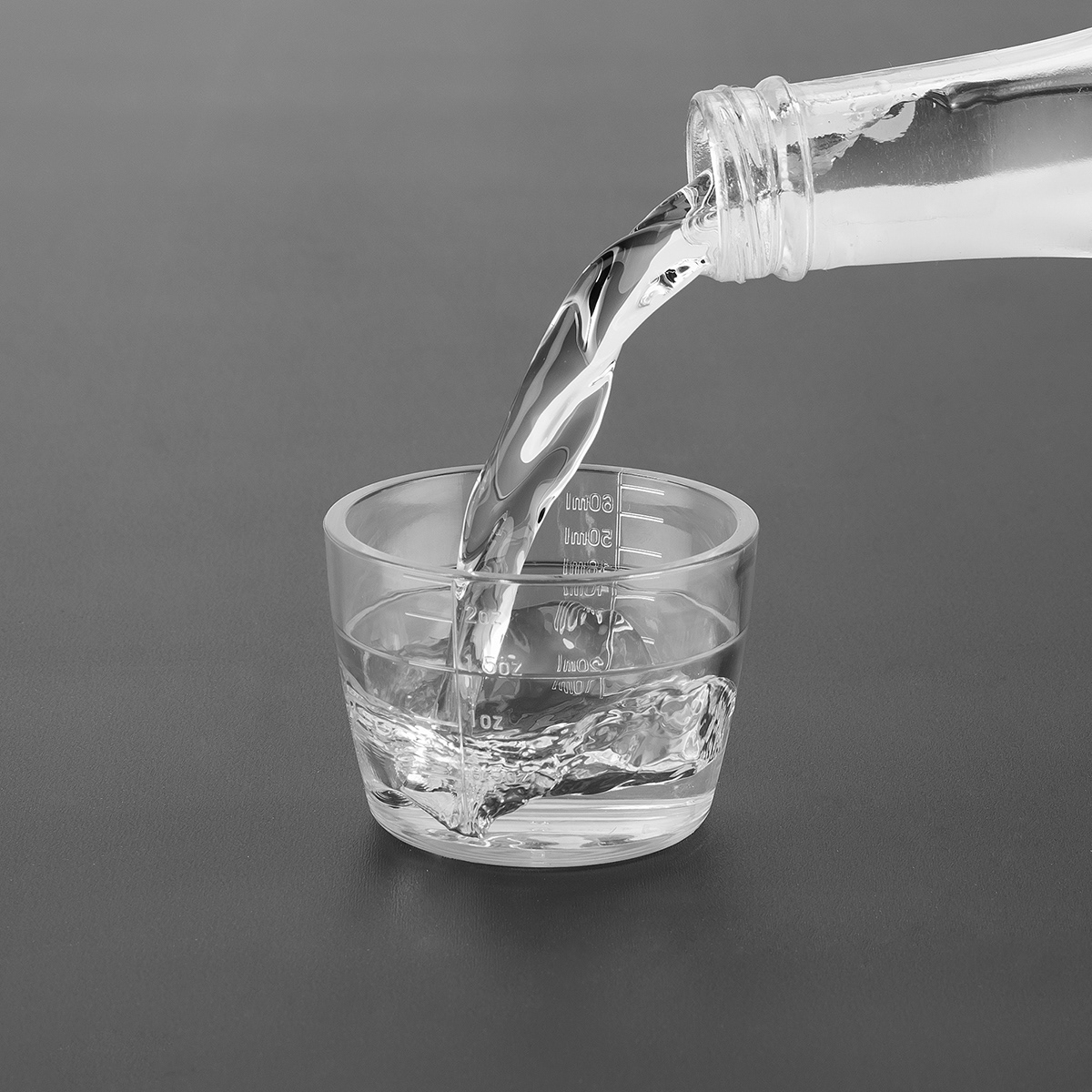 When our team set out to design the HOST Cocktail Shaker, the project goal was to develop a single tool for beginning mixologists that contains as much cocktail crafting utility as possible.  Multi-tools have long been a presence in housewares, viewed as a strategy to "add value" to a product category. This approach may generate a punchy sales story, but all too often the usability of each tool is de-prioritized in the process of combining them into one device.
We designed the HOST Cocktail Shaker for the passionate home bartender who may be short on storage or not ready to invest in a full array of professional bar tools.  Many kitchenware brands have begun to embrace the reality of small-space living in the 21st century, and we feel it is time for barware to meet this need as well. 
Our design process was focused around a careful analysis of existing barware so we could insure uncompromising performance as we adapted these tools into a less traditional framework.  Particulars such as the proper weight distribution on a shaker and the correct size of a citrus reamer were tested by the team and documented for incorporation into the ideation process. 
Once we locked down our wishlist of cocktail prep features, we set out to re-combine them into a single product.  This exercise involved a careful balance of functional hard-points, aesthetic consideration and manufacturing detail to arrive at the optimal midpoint between these (often competing) criteria.  Tritan was chosen as a primary material not only for it's durability, beautiful clarity and food safety, but also for it's part design flexibility over a traditional steel shaker tin.  With a transparent polymer we were able to include multi-unit measurement markings, easy-to-grip geometry for shaking, an extremely liquid-tight chamber that is also easy to open and close, and the ability to view your creation as you add ingredients.  Behind the scenes, our Tritan body allowed us geometric flexibility to securely attach the parts of our shaker together - with repeatable results in manufacturing due to the accuracy of injection molding. The stainless steel bottom of the shaker houses a bottle opener, and adds necessary weight to the bottom for proper balance.  A silicone rubber interface was leveraged for its excellent water tight seal and for ease of opening the shaker compared to the traditional method of knocking steel tins loose.  Traditional steel bar tools were designed for 19th century production processes, whereas modern materials like Tritan and silicone allowed us to increase the performance of our product without structural or functional compromise.