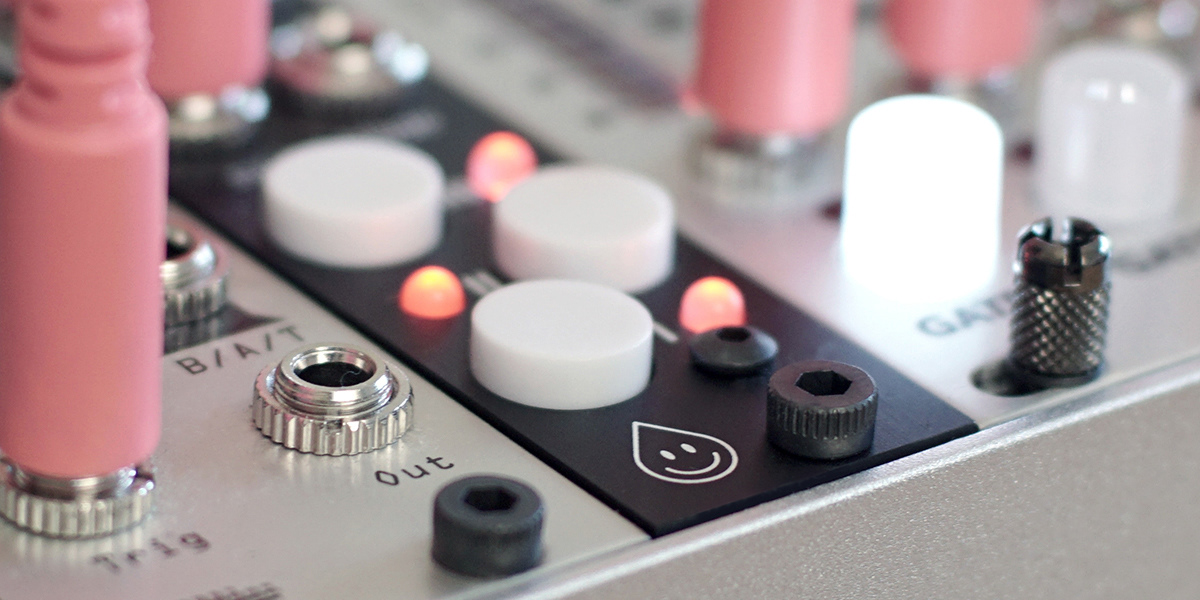 My passion outside of industrial design has always been making music - particularly electronic music, and lately I have been using an ever expanding collection of Eurorack synthesizer modules to create sound and rhythm.  This year I began collaborating with Michael Yenik, an electrical+software engineer who shares my same music technology interests. We have been tinkering away nights and weekends to develop our own brand of modules - Acid Rain Technology.
Switchblade is a multi-function utility module, combining different modes of switching and mixing signals with manual and voltage control.  This module is meant to be a clever companion to many other sources of voltage and audio in a modular synthesizer rack. Switchblade is the first of several modules currently in development by Michael and myself.
Tools + Skills​​​​​​​​​​​​​​
Market Research, Initial Concept Development, Brand Development, UI Development, PCB Layout, Manufacturing Management, Video Production, Photography, Marketing Collateral
I was responsible for drafting the initial idea for the Switchblade and laying out the PCB that holds the user-facing components.  I teamed up with Michael to refine the functionality, manufacturability and market readiness of the module.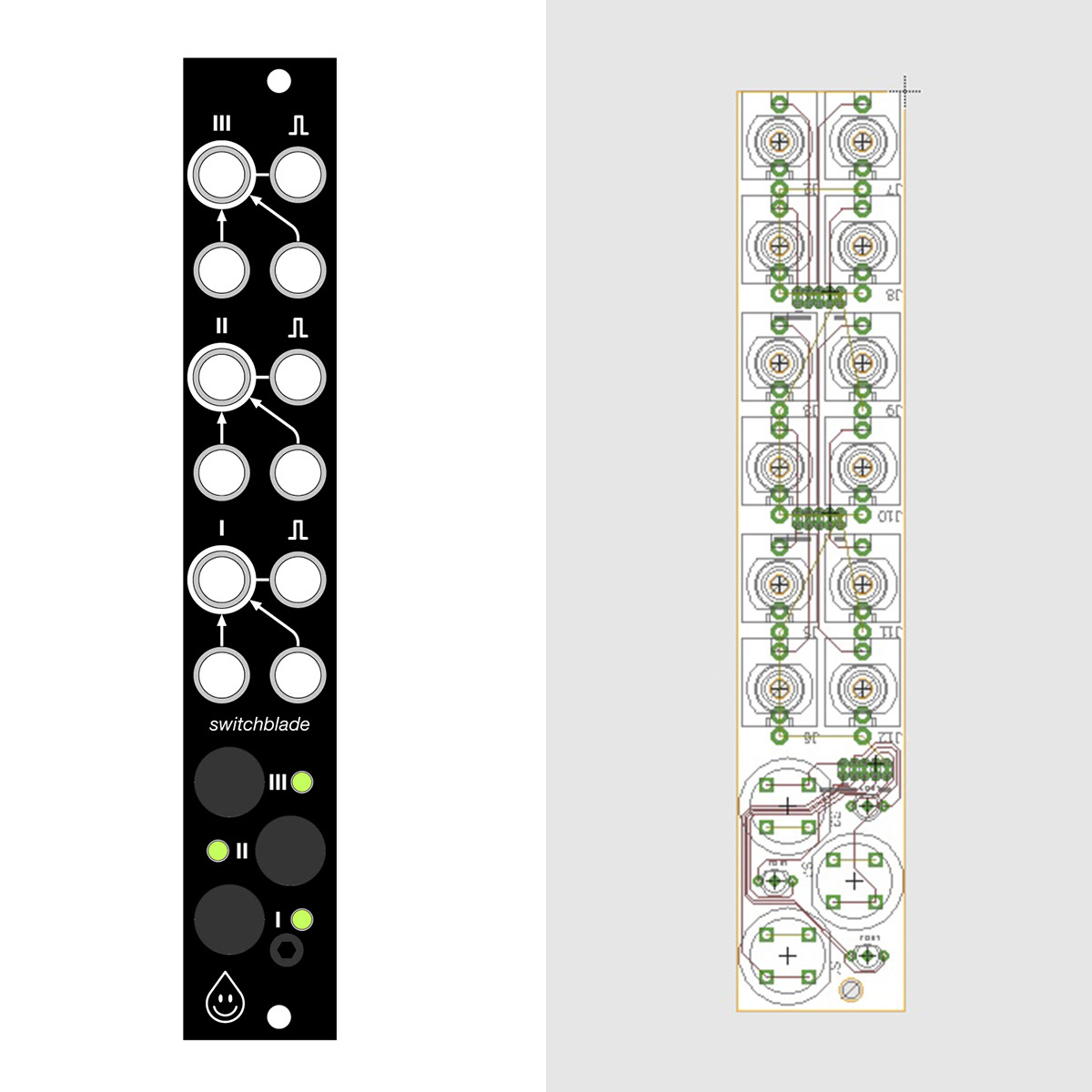 I managed the sourcing and procurement of anodized aluminum front panels from a specialized vendor in Germany.  Our goal is to communicate the quality and precision of the electronic components hidden behind the panel, defining the look and feel of our modules as high end instruments.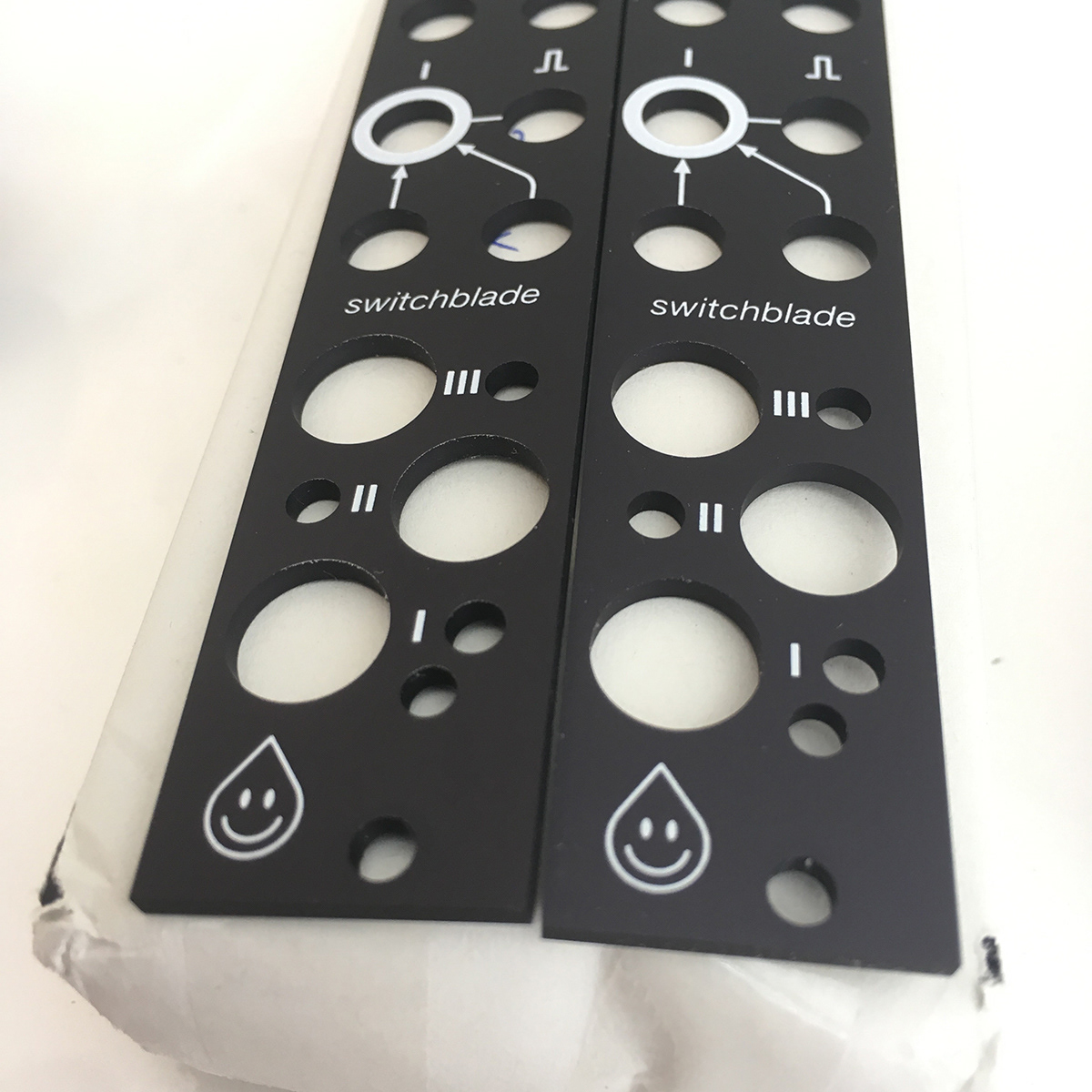 Developing a low production technology product has been an incredible learning experience - expanding my technical skills as a designer and navigating the unique world of domestic electronics manufacturing.  Bringing a concept through prototyping and to the hands of friends and enthusiasts is the most exciting aspect of my job, especially when I know my work will help others make music!